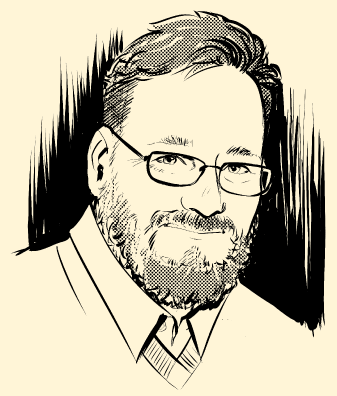 A warm handshake in a cold world.
Brett has been working as a voice actor since 1995, and has reach millions with that incredible, vibrant sound. He's worked with so many great people during his illustrious career… such as: ADV Films, Sentai, Okratron 5000, Kocha Sound, KPFT, KUT, Funimation, University of Texas.
His voice can be described as warm, friendly, powerful and determined. It relates well to young people and connects with a broad audience. From his time being on stage, improv and podcasts, he's known for his wit and comic timing. He's available right now and is ready to work with people on projects in Animation, Explainer, eLearning, Commercial, Podcasting, Narration, Promo, Documentary and more.
You can catch some of his work at www.weightlesspod.com
Studio Profile
Sound Treated Booth and Podcast Studio
Windows 10 Computer which runs Adobe Audition, Reaper, Bitwig, and Source Connect.
Behringer XR18 and Focusrite Scarlett 212
Both shotgun and large diaphragm mics in booth.
Remote controllers in booth to be able to self or remote produce
People Are Saying
"Brett Weaver is a seasoned voice actor with a rich instrument. Talented, smart, professional, dedicated and fun to work with."
Ryan Crowder
Founder/ Artistic Director - Penfold Theater
"Brett Weaver has done AAA video game voice work for me since the early 2000's. From heroes to villains, lead roles, supporting roles, and in numerous accents Brett delivers top-notch performances, every time. He is flexible and fun, extremely reasonable and easy to work with. We've worked together under pandemic conditions and he has gone above and beyond the screenplay to bring experience and expertise to sessions that have made me a better director. He may not be as famous as Malcolm McDowell or others I've worked with, but he's every bit as talented and professional. I will always call on Brett when it's time for casting."
Levon Louis
Audio Producer (Assassin's Creed, Silent Hill)
"I once ate reindeer sausage with Brett Weaver at a terrible diner in Anchorage, Alaska. I suffered from terrible gas pains for the rest of the day. Brett, however, was unaffected. Since then I have worked with Brett on many voiceover projects and he has always delivered excellent recordings. His voice acting sensibilities are fantastic and his high fidelity recordings have never left me or my clients with any gastrointestinal discomfort."
Christopher Sabat
Executive Producer - Okratron 5000
"I am behind the answering times on this, meeting deadlines. Upset I missed Anchorage and reindeer sausage. But I can say when I have gastrointestinal discomfort I seek out Brett's soothing voice and top notch vocal recordings. I'm always the better for it. I also usually have pepto, but I'm certain its Brett's moving and quality work that puts me over the edge. In today's world, Brett Weaver's vocals are a soothing balm of pure medicinal joy. "
Lisa Ortiz
Voice Director - Pokemon
Happy Clients